State Chapter News—First Quarter 2018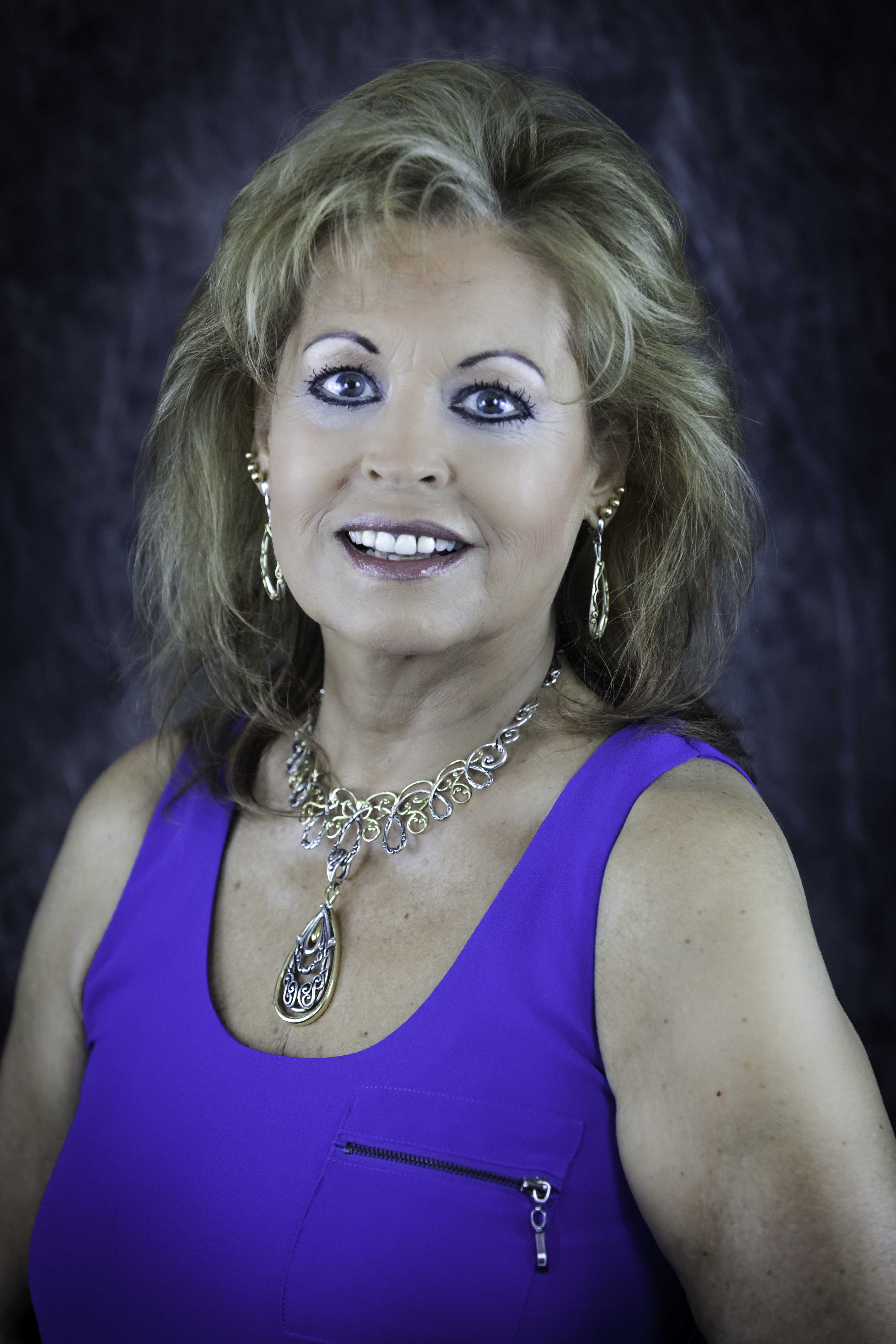 State Chapters Update and Governance Update Changes on the Horizon

By Pamela R. Bailey
NACVA's Executive Director
State Chapter Foundation Director
"Change is the law of life. And those who look only to the past
or present are certain to miss the future."
—John F. Kennedy
Change Should be Voluntary
It is a new year and for many of you, time for a change. Change can make an impact in many ways; you can change your mind, change your course, change your habits, change your location, change your plans, etc. And there are numerous other words we can substitute for change, such as adjust, modify, transform, refine, develop, etc. I call these "opportunities" because they all provide us with a way to move forward. I have given presentations, described in great detail, and discussed the State Chapter New Model with numerous presidents over the past couple of years to assist them in understanding just how easy it can be to host a meeting/event in their local area. I explain that the process is structured such so the president has less to do in preparing to hold a meeting and how affordable it is for their members to attend. The first step is, you need a meeting location, e.g., conference room in someone's office/firm; then equipment, e.g., a laptop/projector, screen; and refreshments (depending on length of meeting, may include lunch), etc. NACVA HQ is able to assist with creating an agenda, providing presentation materials, speakers, case analysis for recertification, and much more. We also post your meeting/event on our website (more specifically, your chapter home page), where members/public can register online with a credit card or call HQ to register. When someone registers online, they are automatically e-mailed a confirmation along with the materials for the meeting. In addition, a roster is automatically generated as people register so the president has access 24/7 to see how many have registered to attend the meeting for planning purposes.
"Even those who fancy themselves the most progressive will fight against other kinds of progress, for each of us is convinced that our way is the best way."
—Louis L'Amour
Change is encouraging someone that has been doing the same thing over-and-over-and-over again, year-after-year, to give someone else the opportunity to shine and be a leader. Many want the experience, yet there are some not willing to give up that position. If you have held a position as State Chapter President longer than five years, I ask that you kindly step down. As members, you also have a right to ask your president to step down and allow someone else to lead. Give someone else the respect he or she deserves to make decisions on behalf of the members and perhaps initiate change. Change can be good!
If you want change, you have to make it. If you want progress, we have to drive it.
—Susan Rice
Board Nominations/Elections (Change is getting used to online nominations and voting)
Time to Spring into Action—Keep an eye out for upcoming e-mails and news posted on our website about board nominations. To ensure the integrity of the Association, NACVA members oversee key aspects of the organization by serving on one of its five boards overseeing activity in critical areas having the greatest impact on a member's career, including: membership requirements/qualifications, quality of education, and certification criteria. Here is your opportunity to nominate yourself or another NACVA member to serve on a governing board. Most board positions are elected by NACVA's general membership as you can see on our website https://www.nacva.com/governance. For detailed descriptions, click on the left side panel where you will find each of the five boards: Executive Advisory Board (EAB), Valuation Credentialing Board (VCB), Ethics Oversight Board (EOB), Litigation Forensics Board (LFB), and the Standards Board (SDB), plus the General Board Nomination/Election Rules.

We will again partner with a voting service to maintain confidentiality throughout the nomination/election process. You will login using your Last Name and Member/Customer Number, which are both provided in the e-mail you receive. You can nominate yourself or someone else using a desktop computer, laptop, iPad, iPhone, or Android device. The same medium will be used when it is time to vote.

Participation is voluntary, but encouraged, and each member holds a three-year term. Expectations are minimal to ensure participation and to inspire discussion for establishing goals and objectives for the year. In doing so, NACVA provides its board members with a benefits package: e.g., free membership dues, additional discounts to attend the annual consultants' conference, and on products, services, and education, including discounts on KeyValueData (KVD).

We have done away with paper nominations and election ballots that worked well in the past. We discovered it is much more efficient to streamline the process by using the online method.
Please review the General Rules and Guidelines prior to nominating yourself or anyone else: https://www.nacva.com/nominationrules. If you nominate another member, please contact that person and ask a few questions first:

Validation/Eligibility of Nominee
a. Yes, nominee has agreed to serve on the board indicated above.
b. Yes, nominee is not currently serving on any other NACVA board or has served on a board for one year or less.
c. Yes, nominee is not currently serving on a board or ruling body of any organization that directly completes with NACVA.
d. Yes, nominee attests that no other NACVA member from his or her family or firm/company, including national and regional firms, currently serves on a NACVA board, or if so, his or her term ends May 31, 2018.
e. Yes, I have requested nominee to e-mail a curriculum vitae (CV) (or brief biography) to AustiW1@NACVA.com for posting on NACVA's website to assist members in determining his or her qualifications for serving on a NACVA board.
Have you contacted the nominee to verify the above?
Yes, I have contacted the nominee and verified the above.
No, I have not. (Nominee must answer "Yes" to all of the above statements.)
I encourage you to reach out to any one of our current board members and ask what their experience has been serving on a NACVA board and the value of their involvement. I have witnessed an abundance of members over the past 22 years grow tremendously from their experience in participating and making decisions on behalf of the membership. It is very rewarding, yet takes a considerable amount of commitment to remain engaged for three years. I assure you, it is well worth the contribution.

If you have any questions about the election process, please feel free to contact me directly at PamB1@nacva.com. Best of luck to all that seek to fill one of the vacant board seats!

New Presidents and Officers—An Opportunity to Support the Association
The Colorado/Wyoming State Chapter:
Tiffany Nelson.................President
Lari Masten.......................Vice President
Jessica Landay..................Secretary
Robert Zarlengo................Treasurer
Tamara Rigberg................Officer at Large, Marketing and Communications
David Velasco..................Officer at Large, New Member Relations
Jack Harris........................Officer at Large
Sarah Spelts Loebl............Immediate Past President


Cordes and Company
5299 DTC Blvd., Suite 600
Greenwood Village, CO 80111
D: (303) 796-1132, O: (303) 721-8755
tnelson@cordesco.com
www.cordesco.com
Tiffany Nelson
Senior Director
At Cordes and Company, our financial and management professionals provide prompt and expert support for a multitude of businesses and real estate in transition, litigation, and distress—as well as their local and national lenders. Tiffany Nelson, as a Senior Director, provides business valuations, forensic accounting, and has experience with a multiple of issues related to complex divorce work. Tiffany has over 19 years of public accounting experience with 17 years working in business valuation support. Tiffany has given professional presentations related to business valuation and retirement plans and has been qualified as an expert witness in many Colorado District Courts.

Experience
Prior to joining the firm as a Senior Director, Tiffany was a Partner at Valuation & Litigation Advisors, LLC

Education
Tiffany is a graduate of Colorado State University with a bachelor of science in business administration, major in public accounting

Credentials
Certified Public Accountant, Certified Valuation Analyst, Accredited in Business Valuation

Professional Affiliation
Tiffany is a member of the American Institute of Certified Public Accountants, Colorado Society of Certified Public Accountants, National Association of Certified Valuators and Analysts, and Front Range Business Valuation Study Group
The Maryland/Washington, DC State Chapter:

Election Acceptance Speech
by
Achille Ekeu, MBA, CVA
President of the NACVA Maryland/Washington, DC State Chapter
December 15, 2017

Ladies and Gentlemen, members of the National Association of Certified Valuators and Analysts (NACVA) in the Maryland/DC Chapter, thank you for placing your trust in us, the new members of the Board of Directors of this chapter that I have the honor of leading for the next two years. We are humbled by your confidence in us.

I want to introduce to you the new Board of Directors of the NACVA Maryland/DC Chapter:
President..................... Achille Ekeu, MBA, CVA
Vice President............. Courtney A. Moore, MS, CPA, CFE, CVA
Treasurer.................... Neil A. Eisgruber, CVA
Secretary..................... Angela Dmitrieva, CPA, ABV, CVA

As the new president of the chapter, I want to graciously thank my predecessor, Robert Carter, and his team for the great leadership he showed us during his tenure. I'd like to ask you to please join me in giving them a hand for the great work he and his team did for the past two years. (Applause)

I also want to send my gratitude to our former Chapter Presidents, Chris Kyanko, Greg Caruso, and others before them, for their hard work and dedication to this organization.

Thank you all for working hard to make this organization, our organization, and particularly our chapter, the best and most dynamic chapter in the country.

NACVA's Mission is to provide resources to members and to enhance their status, credentials, and esteem in the field of performing valuations, financial litigation, and other related advisory services.

To further this purpose, NACVA will advance these services as an art and science, establish standards for membership in the Association, provide professional education and research, foster practice development, advance ethical and professional practices, enhance public awareness of the Association and its members, and promote working relationships with other professional organizations.

For those reasons, I believe that our chapter, the Maryland/DC Chapter, must be the leading chapter in the country by actively participating in all activities that aim at promoting the organization, its members, and its mission.

We need to encourage our chapter members to publish more articles either in The Value Examiner®, the Journal of Forensic and Investigative Accounting, or the QuickRead® newsletter. We also need to encourage our chapter members to publish more books and join the cast of Around the Valuation World® webinar series that is led by our former President, Greg Caruso, as its Editor-in-Chief. We are proud of him and the great work he is doing.

Finally, we need to encourage our chapter members to join one or more of NACVA's boards (Executive Advisory Board, Valuation Credentialing Board, Ethics Oversight Board, Litigation Forensics Board, or the Standards Board), or one or more of NACVA's committees which include:
Annual Conference Committee
CBA-IBA Steering Committee
Course Review Committee
CVA Exam and Grading Team
Leadership Think Tank
Legislative Action Committee
Practice/Business Development
State Chapters

By giving a little bit of our time to support the vision and mission of NACVA, we are participating in the advancement of our organization and our profession.

As we end this year, 2017, I want to wish all of you a fantastic holiday season. I look forward to seeing you in 2018.

May God bless you and your families! May God bless the United States of America!

Thank you for your attention! Merry Christmas! Happy New Year!

Achille Ekeu, MBA, CVA
President/Chief Executive Officer
The Washington Valuation Group
Tel: (240) 274-9570
E-mail: achille.ekeu@washingtonvaluation.com

Need Volunteers—Another Opportunity to Support the Association
States currently without a State Chapter President:
Arizona, Arkansas, California (Central and Northern), Florida (North, Central, Southeast, and Southwest), Hawaii, Kansas, Maine, New Hampshire, North Carolina, Oklahoma, Rhode Island, South Carolina, West Virginia, Wyoming*.
*A few states attend other nearby chapter meetings.
I encourage you to volunteer to support the local NACVA members in your state by serving as State Chapter President or as an officer. Including State Chapter President on your CV indicates your ability as a leader and your willingness to give back to the Association. You provide a valuable networking opportunity that members only experience when attending a live conference or training program. Give it a try. . . Give me a call today at (800) 677-2009 and ask for Pam Bailey.