State Chapter News and Update—Fourth Quarter 2016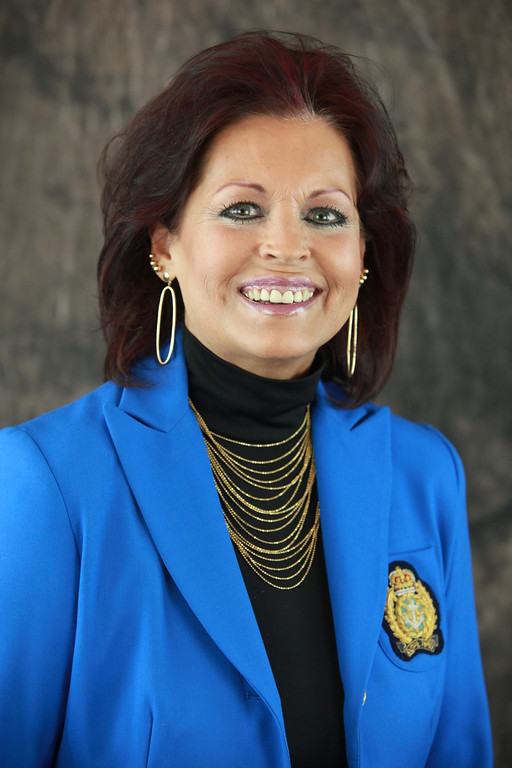 How to Encourage Participation with Inactive State Chapters
"It is better to participate and fail then to fail to participate"—Debasish Mridha

By Pamela R. Bailey
NACVA's Executive Director
State Chapter Foundation Director



John W. Haag Sr., CPA, ABV, CVA, CFF, of Yeo & Yeo CPAs & Business Consultants, who is an Officer of the Michigan State Chapter sent me the following comment after HQ posted the Chapter's Meeting Agenda/Registration on their Michigan homepage [only three days after posting]:
Feedback has been very positive [using the online registration for the first time]…
comments have included "easy peasy" and "smooth as silk"…
thought you might appreciate the feedback.

SIMPLIFIED EXECUTION

A few Chapters have started holding their meeting/events for the year, but many have yet to get started. As such, I thought it was time for a little "nudge." You are aware NACVA no longer selects three dates or provides you with presentation topics for your meetings. However, we now make an abundance of topics and training programs (including materials) available to you for holding a successful meeting/event, i.e., five specialty conferences (via live broadcast), over 400 CPE On-Demand presentations on a variety of topics (plus materials), webinars (live or recorded), and more.


Since implementing the "New Model" a couple years ago, several Presidents have contacted our Office Manager, Abby Hulick, to make their meeting/event plans, as Abby is coordinating the details associated with your meetings and assisting Chapters in the process. She also coordinates with our Webinar Administrator, Kelli Eyres, and our Director of Project Management, Melissa Cardwell as they are the ones creating/posting the Chapter meeting agendas and registration information to each Chapters' webpage.
In addition, we recently downloaded a couple of important documents that can only be accessed by the State Chapter President, but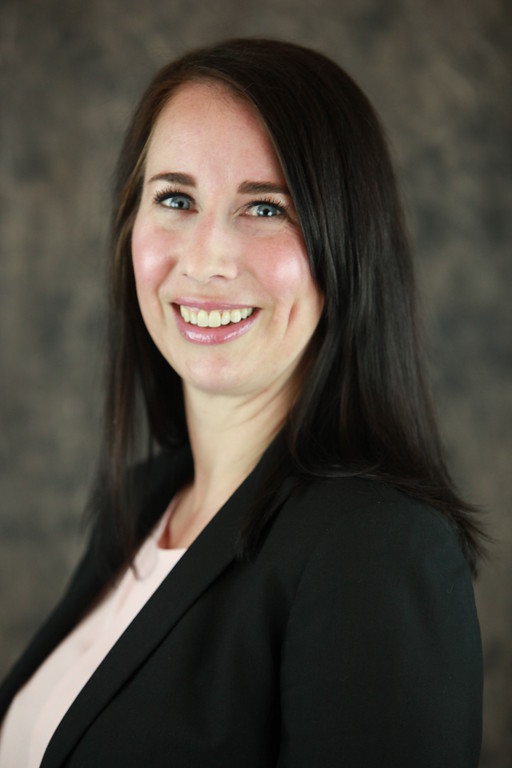 of utmost importance is the
Meeting/Event Submission Form
. We have created an online \form that Presidents/Officers can easily access and complete for each meeting/event. Once you submit your meeting details, we then move forward building the agenda and post it on your State Chapter page where it is accessible to your members and the public for registration to your event. To locate the necessary documents, Presidents should do the following:

Login to NACVA's website:
Enter your e-mail address and password
This takes you to My Profile (personal)
On the left side panel, under Membership Resources, click, Subscriptions, State Chapters, Committees & Boards
Then click, State Chapter Presidents (SCP), which takes you to a new page
This page is only accessible by State Chapter Presidents. Here is where you begin "planning" for your meeting/event(s) for the year. The Meeting Documents include your Sign-in Sheets, CPE Attestation Forms, the CAP Participant Guidelines, etc. I also recommend you click on the Audio/Video Guide—Abby explains how to navigate our website and what tools are available to you. One of the most valuable tools available 24/7 is the ability to export the NACVA Member List for your state without having to contact headquarters (HQ).

Also, you now have access to an online Meeting/Event Submission Form making it easier to submit your meeting information to HQ, ensuring you have not forgotten to provide us with all the details. I recommend you get familiar with using this form, as we sincerely hope it will make planning your meeting/event easier and more importantly, allow us to support your needs as well.

MEETING/EVENT SUBMISSION FORM
Using this form, Presidents can submit the details for your meeting/event to NACVA. This is the best way to ensure you have covered all the details and communicate your plans to HQ.
Meeting Documents—Using this link, download the documents essential to your meeting, e.g., CPE Attestation Forms, Sign-in Sheets, CAP Guidelines, etc.
Audio/Video Guide—entitled "How to Host a Meeting/Event" CLICK HERE to watch a brief step-by-step guide explaining the features available to all State Chapter leaders.
Keep in mind, after you have logged on, the following will be available once you select Subscribers, State Chapters, etc., then go to the website under "Get Involved" and select your State from the U.S. Map. In the Video, Abby describes the purpose for the tools below.
Administrative Tools:
Download Roster (Member list)
Send E-mail Notice (Sample Fill-in, will auto send to your Member Roster)
Manage Web Pages (Use only if you have these skills)
Manage File Uploads (You may post information, instead of having HQ post it for you)
If you have not done so already, please start planning your State Chapter Meeting/Event(s) for 2016. Let us know if you need assistance, or if you have questions—we are happy to support you.

"Life is not just a series of calculations and a sum total of statistics, it's about experience,
it's about participation, it's something more complex and more interesting than what is obvious."
—Daniel Libeskind
Go to NACVA's website and click, Get Involved—State Chapters.

I would like to acknowledge Madison Field, CFA, CVA, of Postlethwaite & Netterville in Baton Rouge, LA for volunteering as the new State Chapter President of NACVA's Louisiana Chapter. This Chapter consists of approximately 100 members. He is very excited to get this Chapter up and running so the NACVA members can find a home base for their education. Currently, supporting Madison as officers is Vice President–Robert (Beau) Town also a CVA with Postlethwaite & Netterville in Baton Rouge, and Treasurer/Secretary Jason Hijuelos, CPA, CVA, CGMA with Hannis T. Bourgeois, LLP in New Orleans. These three volunteered to attend a luncheon at the New Orleans BVTC this week to give a presentation to the new members that were attending this program. They shared information about the State Chapter, the importance of getting involved, and the opportunities the Chapter provides in their careers going forward. I encourage all State Chapter Presidents/Officers to take note of upcoming BVTC's in their area so you can offer the same valuable information to other new members. If you would like to contact Madison directly, he can be reached at mfield@pncpa.com or at (225) 663-1214. I would like to thank Madison for his contribution toward this effort and wish him all the best as he builds this new network of members and this Chapter.

It is members like Madison, Beau, and Jason that make the work we do so rewarding. Helping members get involved in the Association, and providing them with a gateway to succeed in developing relationships is the reason we created the State Chapter Foundation almost 20 years ago. I look forward to working with others like Madison to create more opportunities for members to network with others in their area, promote education, and give members a sense of fellowship they may not have experienced yet, that is now available by implementing the New Model for his State Chapter activity.

Give me a call and let me help you connect with members in your area. Those members currently serving as officers find it a rewarding experience.

Click on a State below for details on meeting/events. If nothing is posted, contact the State Chapter President listed on that page for assistance.
Tell me and I'll forget; show me and I may remember; involve me and I'll understand.
—Chinese proverb

The following states do not have State Chapter Officers, i.e., President, Vice President, Treasurer, or Secretary. If you are interested in volunteering in your state to lead a State Chapter (President), please let me know at
PamB1@nacva.com
. This is an "opportunity" to give back, to support the members of this Association. The experience of being a leader can provide you with new relationships, friendships, and even new clients. Consider the "value" of giving back by participating in your State Chapter. It is not only rewarding, but fulfilling in numerous ways. Take a chance and volunteer as a leader in your state, we promise to work closely with each of you so you will be successful.
Arizona
Arkansas
California
Northern CA
Orange County
San Diego
SFO Bay Area
Hawaii
Idaho
Iowa
Maine
Nevada
New Hampshire
New Mexico
New York
North Carolina
North Dakota
Oklahoma
Rhode Island
South Carolina
South Dakota
Washington DC
West Virginia
Wyoming
I hope you were able to join us in celebrating NACVA's 25-YEAR ANNIVERSARY!
NACVA/CTI's 2016 Annual Consultants' Conference held June 8–11, at the Hotel del Coronado in San Diego was a huge success. We received positive feedback from numerous attendees regarding the topics presented and the valuable take-aways. Although the weather required sweaters, everyone managed to enjoy visiting the local areas each night and the opportunity to network. If you were not able to attend a majority of the sessions are available in our CPE On-Demand library at:
https://www.nacva.com/store_category.asp?id=65&p=4&p1=7
It is what we think we know already that often prevents us from learning.
—Claude Bernard
SAVE THE DATES
NACVA/CTI Specialty Conference dates:
Chicago, IL............................ November 14–16, 2016.........................
Financial Forensics and Expert Witness
Las Vegas, NV...................... December 5–7, 2016..............................
Financial Consultants' SuperConference
---
Local State Chapter events provide Members valuable opportunities to: (1) promote CVAs, MAFFs, ABARs, and NACVA/CTI within the community; (2) create a platform to network and develop mentoring relationships with other Members; (3) deliver relevant, industry-related information and educate Members on the range of support services available as benefits of membership; and (4) receive economical CPE on timely and relevant topics pertinent to valuation and litigation forensic services.
I encourage NACVA Members to take advantage of these opportunities, share ideas, and educate one another on current issues facing the business valuation, litigation, financial forensics/fraud consulting, and mergers and acquisitions communities. To help facilitate and address such issues, NACVA provides training via live broadcasts from Regional Specialty Conferences, support materials for presentations from our CPE On-Demand library, Case Analysis in Person, and other relevant programs attributable to annual Recertification are offered to State Chapter meeting/events each year on topics of current interest at affordable pricing.
Contact your local State Chapter president to let him or her know of your interest in attending a meeting, being a presenter, or assisting in preparing for a future meeting/event—or contact NACVA's Executive Director, Pam Bailey at
PamB1@NACVA.com
. If you are interested in becoming an officer of a State Chapter start-up (for a state that has no Chapter), please contact me to discuss the process and responsibilities should you be accepted as an officer of a Chapter needing leadership.
Thank you.