State Chapter News and Update—Second Quarter 2016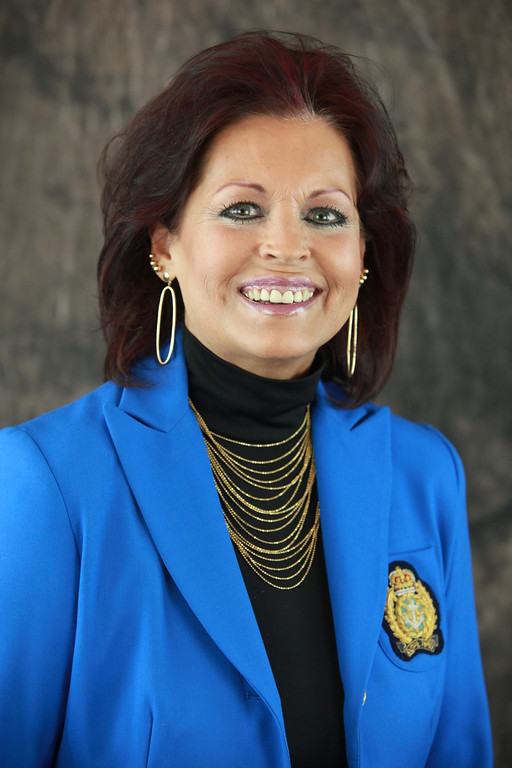 The Challenge to Successfully Implementing the New State Chapter Model
"Challenges are what make life interesting and overcoming them is what makes life meaningful."
—Joshua J. Marine
By Pamela R. Bailey
NACVA's Executive Director
State Chapter Foundation Director
IMPLEMENTATION AT ITS BEST
Establishing a Successful Meeting/Event—How do you convince a Chapter to adopt the New Model when they have never given it a try? I would suggest, "Look at all those who have been successful, and ask them if they would do it again?" The majority would say, "Absolutely."

The purpose of offering the New Model to State Chapters is to simplify the process—1) make it easier to create an agenda of current topics offered by leading experts via Live Broadcasting; 2) CPE On-Demand programs from a library of over 400 topics thus providing a wider variety of subjects and presentation materials that have already been developed; 3) a more effective way to communicate to members and the public using NACVA's State Chapter website to announce upcoming meeting/events.

The greatest benefit of all is the opportunity for our members to obtain specialized education throughout the country at an affordable price. To take advantage of the New Model, simply click on the following link http://nacvanation.com/stateevents/; this will take the President (or meeting/event organizer) to our online State Chapter Meeting/Event Submission Form. The Form will ask all the questions necessary to conduct a meeting/event and allow HQ to support your Chapter in the following ways:
We will generate/create an agenda including: program topics, presenter(s), live or in-house, breaks/refreshments, etc., as per your request.

The Submission Form takes out all the guess-work in your planning process. That familiar worry and concern (what have I forgotten, did I do this or that)—NACVA takes care of all that for you.

Once you submit your Form, NACVA goes to work producing a Registration Form for your meeting/event, and an HTML for advertising to both members and the public.

It may surprise you to see how quickly people register for your event once it is posted on the State Chapter Website—because it is so easily accessible to everyone. It eliminates the questions: where do I send my check, can I pay with a credit card, what if I only want to attend one or two sessions of the meeting, and if so, how much would that cost?



Setting up your meeting/event via NACVA eliminates that concern. By charging a nominal "per program/session" fee, it gives individuals the opportunity to select specific programs, e.g., the M&A session only—where then, HQ would send a link to the materials for only the M&A session, even though there may be three sessions being offered.



If a member registers and pays for a CAP program, he or she is immediately sent a link via e-mail of the Case/Report, along with a copy of the Participant Procedures required for study prior to the meeting/event. Thus, turning over that responsibility to NACVA HQ relieves the Presidents of the stress of tracking who has been sent a report, who has paid and who has not.

Plus, following your meeting/event, NACVA will pay back 40% of the fees collected (excluding any recertification fees) to the Chapter. If the Chapter has charged an additional registration fee to cover refreshments, lunch, etc., NACVA will refund 100% of those fees collected.

Presidents have 24/7 access to their own State Chapter page on the website and, for planning purposes, have the ability to see who has registered (and how many) for their upcoming event.
You have access to communication, scheduling details, advertising, processing financial transactions, and providing members with the highest level of education possible, giving more members across the U.S. an opportunity to connect with other professionals in the industry that has not been available to them from any other organization at this type of venue.

Go to NACVA's website and click: Get Involved—State Chapters


---
Click the map below for details on State Chapter meetings in your area:


Sample Event Posting:

When you click on
Register Now
—it takes you to the screen below to register for the individual sessions, and pay online. At that time, NACVA sends the participant an immediate e-mail confirmation, and access to the materials for the sessions the participant has registered to attend. If the participant registers for a Case Analysis session, a link to the Case will be e-mailed to pre-read prior to the Chapter meeting.
In addition, the participant has the option to add the event to their Calendar, their Favorites, even Google Map. Once registered for the event, the participant is automatically added to the Roster of attendees. The President has 24/7 access to see how many attendees have registered for the event, both members and the public.
It is NACVA's intention and purpose to offer only the best in everything we do. We want to make your experience memorable and exceed your expectations because our training provides the perfect opportunity for you to obtain the specialty areas you need to transform your career. If you are unable to attend our CTI Conferences, you can take advantage of the same specialized education through your local State Chapter. All you need to do is let your President know your interests and/or volunteer to help find a location to hold a meeting/event. HQ will assist with all the details in coordinating the time/date/ instructor, and more. We sincerely want to support all of you in successfully holding as many as three meeting/events per year.
There are Chapters that continue to do their own thing by bringing in speakers, charging higher fees, paying by check, using the same e-mail to advertise their events, etc., because it works for them. However, I look at all the opportunities the members in those states might be missing if they never "try" to offer anything new. I do not know if those members realize there is more affordable education available to them at other State Chapters, yet they are attending the more expensive one instead. They could be missing out on highly specialized training from industry experts for as little as $75, yet have paid $250 to listen to someone they may have seen elsewhere.
"The way we communicate with others and with ourselves ultimately determines the quality of our lives."
~ Anthony Robbins
As I mentioned previously, to setup/schedule a meeting/event with NACVA HQ, simply complete the
online State Chapter Meeting/Event Submission Form
.
---
"I am thankful for all of those who said NO to me. It's because of them I'm doing it myself."
—Albert Einstein
I hope you were able to join us in celebrating NACVA's 25-YEAR ANNIVERSARY!
NACVA and the CTI's 2016 Annual Consultants' Conference was held June 8–11, 2016, at the Hotel del Coronado in San Diego. The recap will be published in our next issue of the
Association News
.
SAVE THE DATES
NACVA/CTI Specialty Conference dates: (details are forthcoming)
Washington, DC—September 19–21, 2016—Business Valuation and Healthcare Valuation
New Orleans, LA—October 24–26, 2016—Exit Planning, M&A, and Transaction Advisory Services
Chicago, IL—November 14–16, 2016—Financial Forensics and Expert Witness
Las Vegas, NV—December 5–7, 2016—Financial Consultants' SuperConference
---
Local State Chapter events provide Members valuable opportunities to: (1) promote CVAs, MAFFs, ABARs, and NACVA/CTI within the community; (2) create a platform to network and develop mentoring relationships with other Members; (3) deliver relevant, industry-related information and educate Members on the range of support services available as benefits of membership; and (4) receive economical CPE on timely and relevant topics pertinent to valuation and litigation forensic services.
I encourage NACVA Members to take advantage of these opportunities, share ideas, and educate one another on current issues facing the business valuation, litigation, financial forensics/fraud consulting, and mergers and acquisitions communities. To help facilitate and address such issues, NACVA provides training via live broadcasts from Regional Specialty Conferences, support materials for presentations from our CPE On-Demand library, Case Analysis in Person, and other relevant programs attributable to annual Recertification are offered to State Chapter meeting/events each year on topics of current interest at affordable pricing.
Contact your local State Chapter president to let him or her know of your interest in attending a meeting, being a presenter, or assisting in preparing for a future meeting/event—or contact NACVA's Executive Director, Pam Bailey at
PamB1@NACVA.com
. If you are interested in becoming an officer of a State Chapter start-up (for a state that has no Chapter), please contact me to discuss the process and responsibilities should you be accepted as an officer of a Chapter needing leadership.
Thank you.