State Chapter News and Update—Fourth Quarter 2015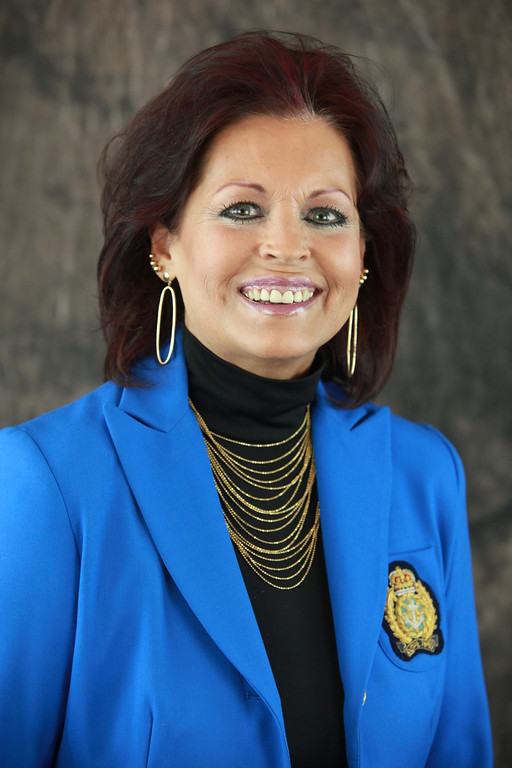 NACVA Succeeds with Release of New Model for State Chapters
"Forget all the reasons it won't work and believe the one reason that it will."
—Author unknown
By Pamela R. Bailey
NACVA's Executive Director
State Chapter Foundation Director

LAUNCHING THE NEW MODEL FOR STATE CHAPTERS
Establishing the First Meeting/Event—We had several Chapters take advantage of the opportunity to use the New Model. They provided NACVA Headquarters (HQ) with the details of their event: agenda topics/speakers, meeting/event location, date, start/end time, breakfast/lunch, etc., and HQ created a Registration template and an HTML on each of the State Chapter's designated landing page located on NACVA's new website. To access a State Chapter site, a member or the public goes to our website at https://www.nacva.com/ and under the tab "Get Involved" selects "NACVA State Chapter" https://www.nacva.com/content.asp?contentid=205. Here you will find a map of the U.S. with a link to all the State Chapters. For each state that has a President, their contact information will be displayed. If he or she is planning an upcoming event and have notified one of us at HQ, details of such event will be displayed. I've provided two examples below: the first is an HTML used for advertising an event which can be viewed by members and the public; the second link shows where a member (or an individual) select the "sessions" he or she registers for and pays to attend.
https://www.nacva.com/AF_MemberCommittee.asp?committeeid=149
https://www.nacva.com/ev_calendar_day.asp?date=12/1/2015&eventid=161#

Once the sessions you wish to attend have been selected, the program generates the total to be paid by credit card or Pay Pal. After payment has been received, a confirmation notice is e-mailed to that person. If the agenda includes a Case Analysis in Person (CAP) session and the member registers and pays the $25 fee and/or the Recertification fee, the e-mail confirmation will also include a "link" to download the Case that will be used by their individual State Chapter with instructions to pre-read and be prepared to discuss during the meeting. If your Chapter has scheduled any of the Live Broadcasts from one of the Regional Specialty Conferences (below), those who have registered and paid for the event will receive an e-mail prior to the scheduled event with a link to the materials and the login information that your Chapter President will use.
When the Chapter event has concluded, HQ will total the fees collected/received from each registrant to that event and pay the Chapter 40% of those fees; plus, if a separate Registration Fee was charged to attendees (less than $75), 100% of those fees will be paid back to the Chapter as well.
By introducing and employing this New Model, we believe it will (and has) streamline the process for the State Chapter Presidents and take the burden off their shoulders in generating the communications, managing registrations, collecting fees, distributing the Case for CAP, and so much more. All the Presidents and their assistants need to do is find a location to hold the meeting/event, schedule the date, and outline an agenda—let NACVA HQ do the rest! You no longer have to find speakers, design/create the agenda, advertise to your members, manage all the materials, or handle the finances and registrations—NACVA can do all that for you, including managing the CPE following your event, and deposit the funds directly into your Bank of the West account.

As I mentioned above, every State Chapter now has its own landing page on NACVA's website. That's right! Every member in your state now has access to their State's landing page as well as the public. The President has the ability to upload any information he or she wants to share with their members 24/7. All you need to do is login in order to register for an event.

The Specialty Conferences have been executed for 2015. However, we will be posting our training schedule for 2016 soon giving you the opportunity to begin planning your programs for next year.

If the State Chapter wants to supplement their agenda with additional topics, they can also select from any of our 300+ prerecorded presentations found in NACVA's CPE On-Demand library and use the materials and/or the recording to present to your members as you've done in the past at an affordable price as shown below. This is the CPE On-Demand link: https://www.nacva.com/store_category.asp?id=4. Please contact HQ for a Promo Code when ordering from this library to get the State Chapter price, which is much less than the Member or Non-Member price online.
To remind you of the benefit we are offering Members and Non-Members to encourage them to attend State Chapter events, the per-person registration fee charged by HQ is about one-half or less of the pro-rata retail Member price we charge for a conference and/or CPE On-Demand.
| | |
| --- | --- |
| State Chapter Fee Per Person | |
| One Conference Presentation | $75 |
| One CPE On-Demand Recording (if viewed by all participants) | $45 |
| One CPE On-Demand Materials (if PowerPoint presentation is used by local State Chapter member to present live to your Chapter—recording is not viewed by participants) | $25 |
| One Valuation Report (for discussion purposes) | $25 |
| Use Report for Recertification | $150 |
| | |
| To illustrate how this might work, assume a State Chapter for one of its three annual events selects: | |
| One Live Conference Presentation | $75 |
| One CPE On-Demand Recording | $45 |
| One CPE On-Demand PowerPoint Materials | $25 |
| One Valuation Report | $25 |
| Per-Person Registration Fee | $170 |

Thus, the per-person registration fee for a one-day, eight-hour State Chapter CPE event is $170. From that, the State Chapter would receive 40%, or $68. If the attendee chooses to use the CAP session for recertification, he or she would be charged an additional $150 administrative fee payable to NACVA. (The State Chapter does not receive any portion of this fee.)
More great news, we recently added seven new recommended program offerings to our State Chapters to provide members the opportunity to earn Bonus Points toward Recertification at discounted pricing much like the benefit offered in the New Model above.
They are:
Current Update in Valuations (CUV)Four-part recorded CPE On-Demand webinar series (eight hours of CPE), $140 discount $250 + $150 = $400
Ask about the "live" offering of CUV, with no minimum. Chapters will receive a royalty as well.
Industry Standards UpdateTwo-hour recorded CPE On-Demand webinar (two hours CPE), similar to CAP $25 + $150 = $175
Report WritingFour-part recorded CPE On-Demand webinar (nine hours of CPE), $140 discount $250 + $150 = $400
Litigation Report WritingFour-part recorded CPE On-Demand webinar (eight hours of CPE), $140 discount $250 + $150 = $400
ABAR WorkshopEight-hour recorded CPE On-Demand webinar (eight hours of CPE), $140 discount $250 + $150 = $400
Around the Valuation World®State Chapter webzines may be used for CPE credit totaling (eight hours CPE), however, members must purchase a subscription (no special pricing) $355
PROMOTING MEMBERS USING THE ASSOCIATION NEWS:
Member Developments
I would like to acknowledge Greg Caruso, the
Maryland/DC State Chapter President
. Greg has courageously taken on the role as the
New Jersey State Chapter President
as well. Greg took the "bull by the horns" and jumped right in to take advantage of the New Model offered to the State Chapters. He planned out the next three meeting/events for his Maryland/DC Chapter, HQ created the Registration form and HTMLs for all three events, then posted them on the Maryland/DC landing page on NACVA's website where both the members and the public can register to attend these programs. He then turned around and implemented another three meeting/events for the New Jersey Chapter and HQ created the same for those events.
I'd like to thank Greg for his contribution, enthusiasm, and his commitment to the success of his Chapters by providing these opportunities on behalf of the local members in his states. I sincerely recommend to those of you who have not taken advantage of the networking, the education, and comradery that comes from such an event, consider attending a program in the near future.
It's members like Greg that makes the work we do so rewarding. Helping members get involved in the Association and providing them with a gateway to succeed in developing relationships is the reason we created the State Chapter Foundation almost 20 years ago. I look forward to working with others like Greg to create more opportunities for members to network with individuals in their area, promoting education, and giving members a sense of fellowship they may not have experienced, that now exists and is available for anyone interested in implementing this New Model. Give me a call and let me help you connect with members in your area.
If you can get 5–10 members together in any area of the U.S. and want to offer any of our programs under the New Model, please get in touch with Abby Hulick at
AbbyH1@nacva.com
or at (800) 677-2009 or me at
PamB1@nacva.com
and we will get you set up. This is your opportunity to bring quality education to areas such as North/South Dakota, Maine, New Mexico, Iowa, etc., where we haven't been able to draw substantial attendance but want to give our members the freedom to create/develop their own small groups while not having to travel long-distance to obtain their CPE elsewhere.
SAVE THE DATE
Come join us as we celebrate NACVA's 25-YEAR ANNIVERSARY!
NACVA and the CTI's 2016 Annual Consultants' Conference will be held June 8–11, 2016, at the Historic Hotel del Coronado in San Diego, CA. Take this opportunity to reminisce and thank the longtime members who have helped shape this organization over the last 25 years. And to reminisce and thank those who helped to build the foundation of NACVA so that others may prosper and develop their careers to become the future leaders of our industry in business valuation and financial forensics, who are now mentors to the Gen-Xers and Millennials.
It's an excellent opportunity for State Chapter members to meet, network, and expand your Chapters beyond what has always been routine meeting/events. Invite the 40 Under Forty members and the First Time Attendees to your upcoming events. Reach out and introduce yourself to five people you've never met and see where it leads you. You may discover a new resource, a mentor, an expert, or perhaps a new friend or colleague. Be sure to say "Hi" to me and the NACVA staff, because we're the people available to you anytime to offer the support you need going forward with planning your meeting/events.
NEWS YOU CAN USE
NACVA's Certified Valuation Analyst (CVA) credential is accredited by the National Commission for Certifying Agencies (NCCA), a division of the Institute for Credentialing Excellence.
The CVA is the
only
valuation credential worldwide that has earned the NCCA Accreditation. You should take advantage of this accolade at every opportunity, like telling a jury as an expert witness, sharing with clients, and in your written communications.
We suggest that CVAs add this copy to their business cards, curriculum vitae, and letterhead if your name appears there:
NACVA's CVA® designation is the only valuation credential accredited by the National Commission for Certifying Agencies® (NCCA®).
We also suggest that all members add this copy as a footnote to communications that reference your NACVA affiliation:
NACVA's CVA® designation is the only valuation credential accredited by the National Commission for Certifying Agencies® (NCCA®), the accreditation body of the Institute for Credentialing Excellence™ (ICE™).
For those of you who haven't had the privilege or opportunity to hear or experience Kevin Knebl, I want to devote a small portion of my article to Kevin and share what he can bring to you, your State Chapter, or your firm, by connecting with him on LinkedIn or by signing up to receive his newsletter. Although Kevin's rate for speaking is
usually
more than any of us can afford, I had the pleasure of attending a special NACVA webinar (co-sponsored by ValuSource) back in September entitled, "High-Tech + High-Touch, New Client Marketing System." I came away energized and ready to change how I deal with social media. If you have an interest in connecting with Kevin, I've provided information about him and how to contact him below:
Kevin Knebl, CMEC
—The Most Recommended Business Speaker in the World among over 281,298 Business Speakers Worldwide (LinkedIn 2015).
The Social Selling & Relationship Marketing Professional Services Firm™
kevin@kevinknebl.com, 719-650-7659, www.kevinknebl.com
Kevin Knebl, CMEC is an International Speaker, Author, Trainer, and Executive Coach whose clients include small, medium, and Fortune 500 companies. He's an in-demand, leading authority on Social Media for Sales, Relationship Marketing, LinkedIn, and Twitter with a healthy dose of Inspiration, Personal Development, and Humor blended in for good measure for conferences, conventions, company trainings, and many other events.
Kevin is the coauthor of
"The Social Media Sales Revolution: The New Rules for Finding Customers, Building Relationships, and Closing More Sales through Online Networking"
(McGraw-Hill). Kevin is also a contributing author of
"Learn Marketing with Social Media in Seven Days"
(Wiley).
If you have read this far, you may just want to call him to say hello. He's very positive and encouraging.
To book Kevin,
or to just say hello, please call (719) 650-7659 or visit him online at www.kevinknebl.com. Also, please feel free to
sign up for his newsletter
.
---
Local State Chapter events provide Members valuable opportunities to: (1) promote CVAs, MAFFs, ABARs, and NACVA/CTI within the community; (2) create a platform to network and develop mentoring relationships with other Members; (3) deliver relevant, industry-related information and educate Members on the range of support services available as benefits of membership; and (4) receive economical CPE on timely and relevant topics pertinent to valuation and litigation forensic services.
I encourage NACVA Members to take advantage of these opportunities, share ideas, and educate one another on current issues facing the business valuation, litigation, financial forensics/fraud consulting, and mergers and acquisitions communities. To help facilitate and address such issues, NACVA provides training via live broadcasts from Regional Specialty Conferences, support materials for presentations from our CPE On-Demand library, Case Analysis in Person, and other relevant programs attributable to annual Recertification are offered to State Chapter meeting/events each year on topics of current interest at affordable pricing.
Contact your local State Chapter president to let him or her know of your interest in attending a meeting, being a presenter, or assisting in preparing for a future meeting/event—or contact NACVA's Executive Director, Pam Bailey at
PamB1@NACVA.com
. If you are interested in becoming an officer of a State Chapter start-up (for a state that has no Chapter), please contact me to discuss the process and responsibilities should you be accepted as an officer of a Chapter needing leadership.
Thank you.