State Chapter News and Update—Second Quarter 2015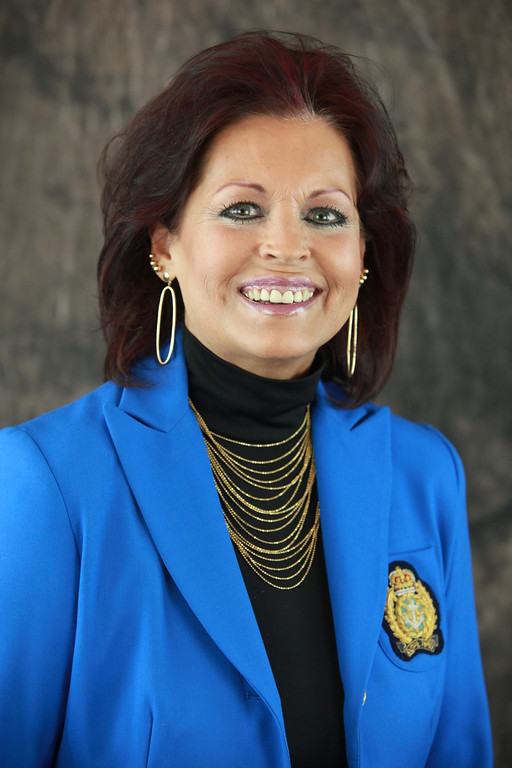 NACVA Releases a New Model for State Chapters
"Life is Change. Growth is Optional. Choose Wisely."
—William Somerset Maugham
By Pamela R. Bailey
NACVA's Executive Director
State Chapter Foundation Director

STATE CHAPTER INITIATIVE
Introducing a New Model—Beginning this year, NACVA Headquarters (HQ) will take a new approach with support to State Chapters (SC) in addressing your topic/curriculum needs for your meetings/events. There will be four HQ-sponsored SC events in 2015 within which to select topics for your SC agendas. They will be calendared on the same days as NACVA/CTI's conferences listed below, delivered live via the internet.
| | | |
| --- | --- | --- |
| Dates | Theme | Location* |
| September 15–16 | Business Valuation Conference | Pittsburgh, PA |
| October 19–20 | Financial Forensics/Litigation Consulting, and Expert Witness Conference | Houston, TX |
| November 17–18 | Healthcare Valuation, Transaction Advisory Services, and Exit Planning Conference | San Diego, CA |
| December 8–9 | Business Valuation, Healthcare Valuation, Litigation Consulting, and Transaction Advisory Services Conference | Ft. Lauderdale, FL |
*
The location is relevant for SC purposes because it gives us the time zone when presentations start and end.

Any Chapter may choose up to three topics/courses taught on one of the days from any of these CTI/conferences. Each of the Chapters can hold up to three meetings/events each year as usual. In other words, SCs can select three of these conferences from which to promote your event each year.
To execute an event, each Chapter will use their own SC funds to secure a venue where their members will gather, arrange for the necessary audio/visual equipment, and prepare discussion leaders to facilitate Q&A during, between, and after presentations. NACVA/CTI will provide the topics and instructors/presenters via our conference which will be broadcast live via the internet. After SC officers plan their unique event and inform HQ, we will prepare a communication to be sent by both HQ and the SC President to local NACVA Members.
If the SC wants to supplement their agenda with additional topics, they can also select from any of our 300+ prerecorded presentations found in NACVA's CPE On-Demand library. In addition, three business valuation reports will be made available to those who wish to incorporate a Case Analysis in Person (CAP) roundtable discussion in their agenda. Attendees will have the option to use the CAP session for Recertification bonus points.
All registrations for events scheduled by a SC employing this New Model will go through NACVA HQ (or online using a Promo code), and we will track both the CPE credit and royalties per person which the Chapter will receive following each meeting/event. Forty percent (40%) of your registration fees will be paid to SCs to cover operating costs. This will necessitate a SC registration fee structure set by HQ and applied consistently across the country charging for attendance to a SC event.
As a benefit to encourage Members and Non-Members to attend SC events, the per-person registration fee charged by HQ is about one-half or less of the pro-rata retail Member price we charge for a conference and/or CPE On-Demand.
| | |
| --- | --- |
| | SC Fee |
| One Conference Presentation | $75 |
| One CPE On-Demand Recording (if viewed by all participants) | $45 |
| One CPE On-Demand Materials (if PowerPoint presentation is used by local SC member to present live to your Chapter—recording is not viewed by participants) | $25 |
| One Valuation Report (for discussion purposes) | $25 |
| Use Report for Recertification | $150 |
| To illustrate how this might work, assume a SC for one of its three annual SC events selects: | |
| One Live Conference Presentation | $75 |
| One CPE On-Demand Recording | $45 |
| One CPE On-Demand PPT Materials | $25 |
| One Valuation Report | $25 |
| Per-Person Registration Fee | $170 |

Thus, the per-person registration fee for a one-day, eight-hour SC CPE event is $170. From that, the SC would receive 40%, or $68. If the attendee chooses to use the CAP session for recertification, he or she would be charged an additional $150 administrative fee payable to NACVA. (The SC does not receive any portion of this fee.) Click here for further details.
PROMOTING MEMBERS USING THE ASSOCIATION NEWS:
A new section of the Association News™ that's not dedicated strictly to State Chapters—please share this with your members.
Have you recently earned a prestigious award, been promoted to Partner, President, CEO of your firm, been recognized by a state agency, or appointed as President of a charitable organization? We want to hear about it! The significant events that occur in your lives matter to us and we want to acknowledge your triumphs as well. When a significant/noteworthy event happens to you and/or your firm, please send me an e-mail at PamB1@NACVA.com and it will be posted in the next issue of the Association News under a new section called Member Developments.
I would also like to announce new leadership in our Colorado/Wyoming State Chapter. Sarah Spelts Loebl with Valuation Analytics in Denver has been elected President for 2015. I want to thank Sheryl Brake for her service and leadership this past year. The other officers supporting Sarah are: Vice President–Lari Masten, Secretary–Tiffany Nelson, Treasurer–David Velasco, and their Director–Kevin Call. If you would like to contact Sarah regarding the Colorado/Wyoming Chapter you are welcome to send her an e-mail at sarah.a.spelts@gmail.com. Congratulations Sarah!
The Massachusetts Chapter has voted in new officers as well—they have elected as their new President–Nilufer (Nell) Usta, Vice President–Louis Pereira, Treasurer–James Doherty, and Chair, Program Committee–David Goodman (Past President). The MA Chapter is very active and as such has a great turnout of attendees to their meetings. If you would like information about future meetings contact their meeting coordinator, Joan Peterson at (413) 563-7057 or at nacva_machapter@dejazzd.com, or the President herself Nell at nilufer.usta@mcgladrey.com. All the best to you Nell!
Also under Member Developments: You will note—Randy Kessler has published a new book, "How to Mediate a Georgia* Divorce." Meet Randy at the Annual Consultants' Conference in New Orleans. It's a tremendous opportunity to network with a well-known family law attorney. Once you meet him you might want to consider inviting him to speak at one of your State Chapter events.
NEWS YOU CAN USE
NACVA and the CTI's 2015 Annual Consultants' Conference will be held June 24–27, 2015 at the Roosevelt New Orleans Hotel in New Orleans, LA. Take this opportunity to visit the conference website at www.AnnualConsultantsConference.com. See the faculty involved and all the events available.
Also included is NACVA's New Member Network™ (NMN), a community of established practitioners and newly credentialed members focused on enhancing the new member experience and fostering the next generation of business valuation and financial forensic practitioners.
This is also an excellent opportunity for State Chapter members to meet, network, and grow your Chapters beyond what has always been routine meeting/events. Invite the 40 Under Forty members and the First Time Attendees to your upcoming events.

Earn 20,000 Pacesetter Awards® ($200 value) for completing all your
Member Profile Surveys
Group One:
Group Two:
Receive 10,000 Pacesetter Awards® (PA) for completing all four surveys in Group One, which converts into a $100 value when applied to qualified future purchases made within two years. Qualified purchases include everything except dues, subscriptions, and recertification fees. As an added bonus, if you complete the surveys in Group Two, we will double your points.
# # #
Local State Chapter events provide Members valuable opportunities to: (1) promote CVAs, MAFFs, ABARs, and NACVA/CTI within the community, (2) create a platform to network and develop mentoring relationships with other Members, (3) deliver relevant, industry-related information and educate Members on the range of support services available as benefits of membership, and (4) receive economical CPE on timely and relevant topics pertinent to valuation and litigation forensic services.
I encourage NACVA Members to take advantage of these opportunities, share ideas, and educate one another on current issues facing the business valuation, litigation, financial forensics/fraud consulting, and mergers and acquisitions communities. To help facilitate and address such issues, NACVA provides presentation materials for three, half-day State Chapter meetings each year on topics of current interest.
Contact your local State Chapter president to let him or her know of your interest in attending a meeting, being a presenter, or assisting in preparing the materials for a future meeting—or contact NACVA's Executive Director, Pam Bailey, at PamB1@NACVA.com. If you are interested in becoming an officer of a State Chapter start-up (for a state that has no Chapter), please contact me to discuss the process and responsibilities should you be accepted as an officer of a Chapter needing leadership.

Thank you.