Get Involved—First Quarter 2016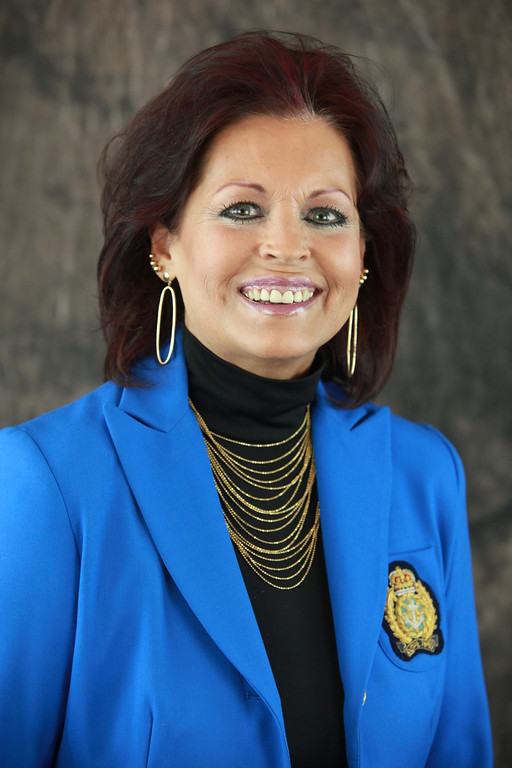 Enhance Your Professional Career—Get Involved
It's Time for NACVA Board Nominations
"

Coming together is a beginning. Keeping together

is progress. Working together is success.

"
—Henry Ford
By Pamela R. Bailey
NACVA's Executive Director
Executive Advisory Board Member
Ethics Oversight Board Advisor

GET INVOLVED
One of the many things distinguishing our Association from most others are the great strides we take to get members involved. Association involvement is a way to help members build their reputations and credibility. Particularly, and often unexpectedly, it is within these groups that relationships are formed by way of friendships, mentors, respected acquaintances, and even partners.

NACVA formed its first Board in 1993 and has experienced numerous transitions over the years. We've established hundreds of relationships with longtime members; many of whom are still involved with the organization today. Being associated with NACVA's governance has become an opportunity treasured by many, and one I encourage you to consider.

In addition, we have added a new board this year. It was recommended and voted on by our Executive Advisory Board to strengthen our Standards Committee by making it an elected board. There are seven positions open this year for nomination, six of which must be CVAs. You can review the requirements in the Nomination and Election Guidelines.

I encourage and recommend anyone interested in any of the open Board positions to self-nominate. Again, please review the Guidelines to determine eligibility. Serving on a NACVA board is an experience you will remember for years to come. If elected, your contribution, support, expertise, and participation is sure to make an impact on your career and this organization. Make the value of your membership with NACVA a part of your future by Getting Involved.

IMPORTANT DATES TO NOTE
Nominations: Open February 1, 2016 and Close March 7, 2016
Voting: Open March 21, 2016 and Close May 2, 2016

CURRENT BOARD MEMBERS:
(Bold—Current Board Chair)
Executive Advisory Board (EAB)
Pamela
Bailey
pamb1@nacva.com
Melissa
Bizyak
bizyak@gyf.com
Parnell
Black
parnell1@nacva.com
Kristopher
Boushie
kristopher.boushie@nera.com
Rod
Burkert
rod@rodburkert.com
Terry
Isom
Terry.Isom@gmail.com
Brien
Jones
brienj1@nacva.com
Mark
Kucik
kucik@kucikvg.com
Mark
Norris
mark@tuckerandmeltzer.com
Scott
Saltzman
scott@saltzmanllc.com
Rebekah
Smith
rsmith@gbq.com
Courtney
White
cwhite@claruspartners.com
Richard
Wise
richard.wise@mnp.ca
Valuation Credentialing Board (VCB)
Karen
Boulay
daretobegrateful@gmail.com
Lorenzo
Carver
bpcentral@gmail.com
Janae
Castell
janae.castell@wktw.net
Michael
Gregory
mg@mikegreg.com
Randall
Kessler
rkessler@ksfamilylaw.com
Bryant
Lancaster
bryant@lfvsutah.com
T.J.
Liles-Tims
tj@bvffpartners.com
Kimberly
Linebarger
kim.linebarger@mossadams.com
Martha
Stuckey
marthas@dandwcpa.org
Janice
Moore
jmoore@seacrestcompany.com
Ethics Oversight Board (EOB)
Joseph
Brophy
jdbrophy@jdbrophycpa.com
Caitlin
Glass
caitlin@forensicstrategic.com
Michael
Molder
michaelmolder@gmail.com
Kent
Pummel
kdpummel@cshco.com
Gregory
Reagan
greg@reaganfvl.com
Matthew
Turpin
mturpin@cricpa.com
Paul
Wonch
pwonch@wonchvaluation.com
David
Zarlenga
dave.zarlenga@h-jcpa.com
Litigation Forensics Board (LFB)
Marc
Bello
mbello@edelsteincpa.com
Mark
Felton
markfeltoncpa@gmail.com
Melissa
Gragg
mgragg@bdo.com
Mary Lyn
Reagan
lreagan@sevenlconsultants.com
Shannon
Rusnak
srusnak@mdd.net
Matthew
Stelzman
mstelzman@hhmcpas.com
Suzanne
Trimble
sue@smtcpa.com
James
Werner
jpwcpa@cjwerner.net
Michael
Kaplan
michael@forensicvalue.com
Standards Board (SDB)
Mark
Hanson
mark.hanson@schencksc.com
Mark
Kucik
kucik@kucikvg.com
Carl
Steffen
csteffen@wsrp.com
"A true leader has the confidence to stand alone, the courage to make tough decisions, and the compassion to listen to the needs of others. He does not set out to be a leader, but becomes one by the equality of his actions and the integrity of his intent."—Douglas MacArthur
.
SAVE THE DATE
Come join us as we celebrate NACVA's 25-YEAR ANNIVERSARY!
NACVA and the CTI's 2016
Annual Consultants' Conference
will be held June 8–11, 2016, at the Historic Hotel del Coronado in San Diego, CA. Take this opportunity to reminisce and thank those members who helped build the foundation of the organization over the last 25 years. Because of them, others have prospered and developed their careers to become the future leaders of our industry in business valuation and financial forensics, and are now mentors to the Gen-Xers and Millennials.
Our Keynote Speaker is Steve Forbes, Chairman and Editor-in-Chief of Forbes Media and bestselling author. His conference keynote address will feature, Navigating the Economy for Business Growth and Success. Mr. Forbes continues to lead the most successful business news magazine in America. His strong ability to provide economic insights on critical issues is trusted by business leaders around the world. He will discuss current economic situations and provide strategic advice for business growth and success.
The Annual Consultants' Conference is also an excellent opportunity for State Chapter members to meet, network, and expand their networking beyond what has always been routine meeting/events. I encourage Presidents to invite the 40 Under Forty members and the first time attendees to your upcoming events. Reach out and introduce yourself to five people and see where it leads you. You may discover a new resource, a mentor, an expert, or perhaps a new friend or colleague. Be sure to say "Hi" to me and the NACVA staff; we're available anytime to offer the support you need going forward planning your next meeting or events.
Thank you.