Industry Specialty SuperConferences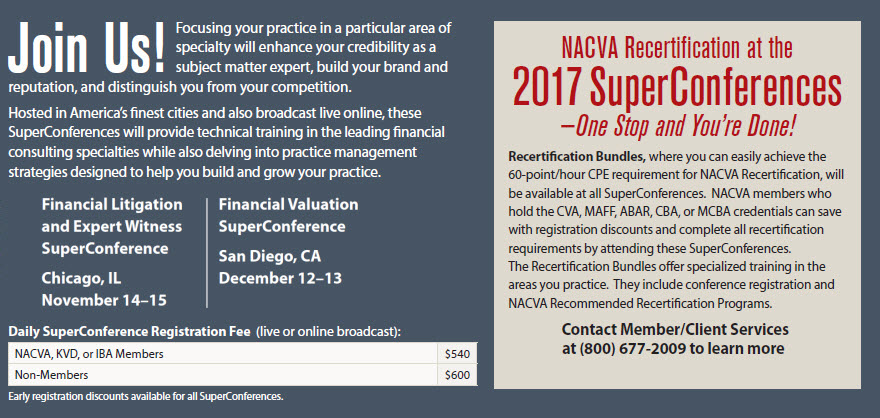 The Truth, The Whole Truth, and Nothing But Persuasion™
The demand for Financial litigation services continues to soar. This SuperConference dives into the leading Financial consulting specialties, methodologies, and approaches to calculating damages, and skills development for communicating with judges, attorneys, and juries. Featured financial consulting specialties will include: commercial damages and lost profits; atrimonial litigation;bankruptcy, insolvency, and restructuring; business valuation in litigation; business and intellectual property damages; fraud risk management; and personal injury/wrongful death.
Business Valuation, Financial Litigation, Healthcare Valuation, Exit Strategies, Mergers and Acquisitions, and Transaction Advisory Services
The professions leading experts will present the latest developments impacting the profession.

---